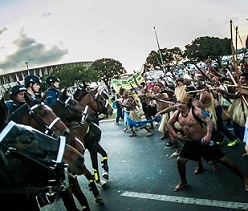 As the 2016 Summer Olympic Games in Rio de Janeiro quickly approach, Brazil continues to debate the introduction of a new counterterrorism law. Despite strong criticism from Human Rights Watch that the bill is "overbroad and vague", the bill has passed in both the Brazilian Senate and, as of February 24, the House of Representatives. As the bill makes its way to President Rousseff's desk, we consider the arguments of two politicians.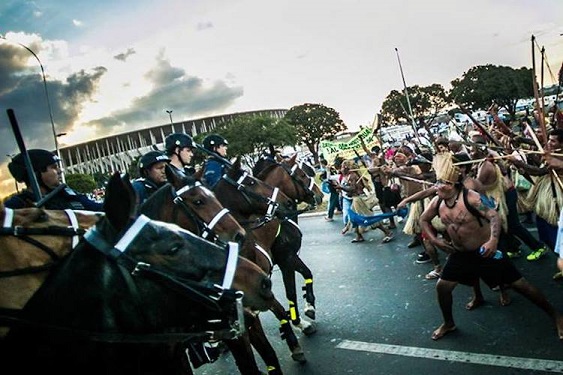 Original Source in Portuguese: Época Magazine

Translator's Note: As the 2016 Summer Olympic Games in Rio de Janeiro quickly approach, Brazil continues to debate the introduction of a new counterterrorism law. Despite strong criticism from Human Rights Watch that the bill is "overbroad and vague", the bill has passed in both the Brazilian Senate and, as of February 24, the House of Representatives. As the bill makes its way to President Rousseff's desk, we consider the arguments of two politicians. Curiously, the senator who introduced the bill and argues here for its approval, Aloysio Nunes Ferreira, is himself a former clandestine operative against the military dictatorship and was exiled in France for more than 10 years in the 1960s and 70s. Born just a year after the military coup of 1964, Representative Paulo Pimenta argues that the proposed law will be indiscriminately applied to protestors with legitimate social or political concerns.
Image: Indigenous people clash with the police during a demonstration in the national capitol of Brasilia in May 2014.
Does The Anti-Terrorism Law Threaten Public Protest?: Yes
Original Portuguese. By Paulo Pimenta
Photo: Luís Macedo for Agência Brasil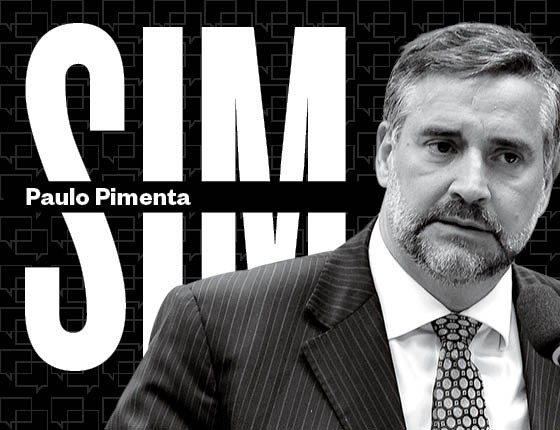 The anti-terrorism law is unnecessary and opens UP loopholes for the antidemocratic criminalization of the freedom of expression

Bill no. 2016/2015—which establishes the crime of terrorism in Brazil—was approved by Congress under the pretext of satisfying an international treaty. This is, however, a myth.
This treaty does not exist. Yes, there exist recommendations from the Financial Action Task Force (FATF) and the UN Security Council for countries to create mechanisms that curb the financing of terrorist organizations, which is very different from establishing a specific crime to define terrorism. Brazil already has the necessary legislation. We are signatories to the International Convention for the Suppression of the Financing of Terrorism, incorporated by Decree no. 5640/2005.
In addition to the decree, Law no. 12,850/2013—the Criminal Organizations Law—already applies to international terrorist organizations whose acts in support of terrorism occur on Brazilian soil (Article 1, § 2, Part II). In other words, the mechanisms used in such well-known investigations as Operation Zealots and Operation Car Wash can be applied to terrorist organizations: plea bargaining, the lifting of financial, banking, and tax confidentiality, infiltration by police in investigative activity, and cooperation between institutions in the search for evidence. All of these tools are available to investigate and prosecute international terrorist organizations and their respective financing.
If Brazil already has these regulations, where does this myth of the necessity of a new law come from? Probably due to one of the 40 recommendations, Recommendation VIII, which, according to FATF, is fulfilled only by Belgium, Egypt, Italy, Tunisia and the United States—just 5 of the 159 countries evaluated. The recommendation says that non-profit organizations are particularly vulnerable to being used for terrorist financing and that countries should give this attention. Full compliance with this recommendation led those five countries to adopt mechanisms that restrict the activities of social movements and the freedom of expression. Statewatch—a civilian organization made up of lawyers, academics, and journalists from 18 countries—has said as much. Is it this curtailment on exercising the constitutional rights of freedom of expression and political participation that we want to establish in our legislation?
Even with the vast majority of governments not considering Recommendation VIII, FATF hasn't punished any of the dozens of members in this situation. Germany, for example, hasn't created the crime of terrorism and hasn't been sanctioned because of it. Nor has any country been downgraded by ratings agencies for not having classified terrorism [as a crime].
Bill no. 2016/2015 is unnecessary not only because of the absence of an international treaty that demands the criminalization of terrorism, but because the proposal also doesn't contribute any new mechanisms for curbing support for this type of organization. What the bill proposes is to define as a crime conduct that is already punishable under Brazilian law, for example, the use, possession, and transport of explosives (see Article 16, Parts III, IV, V, and VI of Law no. 10,826/2003); arson (Article 250 of the Penal Code); and the attempt on life (Article 121, § 2, Part III of the Penal Code). Therefore, if a person enters Brazil with explosive devices in order to commit an attack, the police have every tool of investigation and cooperation at their disposal in order to investigate and prosecute this act. The creation of a criminal offense of terrorism makes no difference in this regard.
The bill is also unnecessary because anti-terror legislation cannot hamper these attacks. The proof of this is the unfortunate example of France, that since 2006 has had criminal provisions for the crime of terrorism and, despite this, could not avoid the episodes against Charlie Hebdo magazine's cartoonists and patrons of the Bataclan nightclub.
The criminalization of terrorism is not only unnecessary; it is also dangerous. The definition of a crime must be very precise and objective, and it must provide clearly identifiable behaviors, which is not the case here. The terms used to define terrorism are related to a crime's motivation (as religious, racial, or political) and its purpose (to cause panic or fear). In other words, they are subjective intentions, which open up a vast area for all sorts of interpretations by law enforcement and the justice system.
The bill approved by Congress expressly provides that petitory actions—those that establish and enforce one's property rights—cannot be considered a crime. This, however, does not guarantee how the law will be interpreted. Couldn't a chief of police interpret, even if erroneously, the anti-terrorism law as extending to incisive actions—however legitimate and compatible they may be with the democratic rule of law—such as, the Free Fare Movement [Movimento Passe Livre] or teachers on strike?
As President Dilma [Rousseff] stressed after the latest attacks in Paris, terrorist networks do not operate in Brazil. As a result, the law here is bound to be used to inhibit civil and political rights, and this is not just a national problem. The Inter-American Court of Human Rights has condemned the Chilean government for abuse of its terrorism law, based on stereotypes and prejudices.
For all these reasons, organizations and intellectuals have spoken out against the proposal. Ninety civil entities issued a manifesto against the criminalization of terrorism. [Brazil's] National Human Rights Council [CNDH] passed a resolution on the subject, asking that the project be shelved. Four UN Special Rapporteurs also expressed concern about the Brazilian bill.
Terrorism must be fought, but the creation of a specific crime is not the right move. Of 193 UN Member States, only 18 have defined terrorism as a specific crime, all of them victims of some international attack. If we approve this law, we will be the first country that has not suffered this type of an attack to have created this bizarre crime. If the law is approved, Brazil will not be safer with the creation of this law; social movements, however, will be more vulnerable because of it, facing the possibility of the criminalization of legitimate social struggles.
At a time in which the criminal system is commonly used as a political instrument of persecution, we cannot open the door for more arbitrary legislation. We still have a long way to go towards the implementation of fundamental rights in Brazil; we must move forward, not back, in this challenge.
Paulo Pimenta is a congressperson from Rio Grande do Sul for the Workers' Party [PT] and President of the Human Rights Commission in the House of Representatives.
Does The Anti-Terrorism Law Threaten Public Protest?: No
Original Portuguese. By Aloysio Nunes Ferreira
Photo: Luís Macedo for Agência Brasil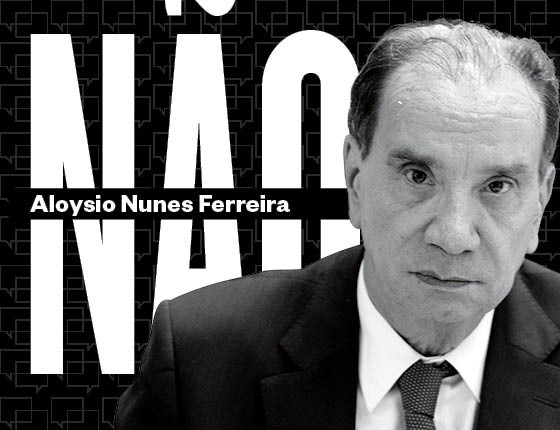 The anti-terrorism bill was never intended to be understood as defining social protest as a terrorist act
Whenever we discuss the creation of a law to combat terrorism, the ensuing roar prevents clarity of thought and lucid debate, and eventually casts a shadow over the misguided and cowardly failure of the Brazilian State.
Despite the sovereign commitment introduced by the Constitutional Convention [of 1988] and the signing of numerous international treaties, we still haven't criminalized terrorism nor have we equipped law enforcement with a criminal system for the repression and investigation of terrorist acts. One of the most recent treaties signed by Brazil was also the subject of a decree in September 2015. The United Nations [ONU] set forth a resolution that obligates Member States to curb terrorism.
At the heart of this issue is the fallacy of the criminalization of social movements. The fight against terrorism is a transnational struggle that involves the entire intelligence system in Brazil. This type of crime can have practitioners in the country, without them being involved with any demonstrations.
Although there has been an obvious excess of vandalism at protests, such as those that occurred in São Paulo this year in early January, they should not trivialize terrorist acts. On January 9, 12, and 14, members of the Black Bloc clashed with police and vandalized metro stations during demonstrations against rising bus, subway, and train fares in São Paulo's capital.
Is this terrorism? No. There is already a law for these kinds of excesses during protests. Should they be more stringent? Yes, punishments could be increased, but it is incorrect to characterize vandalism or destruction as terrorism.
The Workers' Party [PT] wanted to have an exception to the definition of terrorism as a crime for those who commit a terrorist act for an altruistic reason, meaning that this criminal would not be sanctioned under the law. This is akin to a kind of good terrorism; in other words, you can throw a bomb, cause panic, as long as you have a greater purpose. That is absurd. For this reason, I excluded this PT benefit from the drafted bill, which I introduced and which was approved in the Senate last October and sent to the House of Representatives.
In fact, the proposed anti-terrorism law was never intended to be understood as defining social protest as a terrorist act.
When defining criminal conduct, you must say which elements of their action the State will punish if the citizen commits the crime. This is what is known as the criminalization of the act, and that is what we did.
Care was taken to provide for not only one element, but for four—all concomitant. That is, in the absence of any one of these elements, the act could be understood as violent, perhaps even a type already provided for in criminal law, but will not be prosecuted as a terrorist crime.
They are: 1) an attempt against a person; 2) through violence or a threat of immediate force; 3) motivated by political extremism, religious intolerance, or racial, ethnic, gender, or xenophobic prejudice; and 4) with the purpose of provoking widespread panic.
The bill even included a specific definition of "political extremism": a grave threat against the stability of the democratic State, in order to subvert the operation of institutions.
In this instance, the proposed bill, by defining "political extremism," determines types of exclusions; it eliminates all kinds of radical acts for political reasons that are not related to the purpose of threatening democracy.
Finally, it is not enough to have a violent attack and an antidemocratic, intolerant, or biased motivation to arrive at the crime of terrorism. A crime must have the material and objective purpose to cause "widespread panic," that is, against an undetermined number of people.
So, we adopt the method of terrorist criminalization according to the dictate from the Constitution and from the perspective of human rights uniting to describe the concrete act, the violent means, the subjective motivation, and the objective purpose that threaten human dignity and democracy.
Therefore, the disturbances and tensions resulting from public protest that seeks to defend constitutional rights, guarantees, and freedoms–without prejudice to other criminal classifications contained in the law–are thereby excluded from the crime of terrorism and the widespread panic caused by it. It is obvious that this situation [disturbances and tensions resulting from public protest] stems from demands for democracy, not attacks on democratic institutions.
One of the maxims of the legislative rulebook is based on the idea that the law contains no useless words. Indeed, in the intricate wordplay of the penal code, every comma, every letter, and every accent, makes a difference keeping in mind the constitutional principle of legality, and for a very simple reason. Penal statutes deal with what is most precious to human beings: their freedom. This is why there is no room for extensive interpretations of criminal standards or for analogies that may be detrimental to the defendant.
On the other hand, subsequent legislative changes that increase crimes or sentences do not effect defendants in pending litigation, but, when beneficial, could actually apply during sentencing.
Now, the penal system is not this coloring book to be darkened here and lightened there, dismantling serious work that has been done openly and democratically. It has principles, rules, and well-integrated regulations that guide the actions of judges, prosecutors, police chiefs, public defenders, and lawyers.
But that's not what they're saying out there. When not hidden by the anonymity of ideologically-compromised blogs and sites, they ostentatiously spread misinformation and confuse the public. None of this contributes to the debate. Yet, the Senate had the courage to face the issue. It fulfilled its role. It was a swift debate, but it didn't avoid any aspect of this discussion.
If, on the one hand, citizens cannot be prosecuted as terrorists in the absence of any of the four elements of the criminal offense laid out in the terrorism law; then, on the other hand, in the simultaneous presence of the four elements, not even the pretentious allegation of political protest or acts in the name of social cause could free them from the anti-terrorist law.
This is because it is unacceptable that these two values – on the one hand, horror, and on the other, social or political demands–could even be compared philosophically, much less legally.
In fact, it is absolutely unacceptable that someone could minimally conceive that there may be social protest movements with the intention of committing attacks or spreading terror and widespread panic. Our Constitution is founded on order and social peace.
And if, indeed, there are no social movements practicing terrorist acts, then what, after all, do opponents of the anti-terrorism law have to fear? These demonstrators could never be prosecuted for terrorism offenses, because the bill says so. Nothing prevents them, of course, from being held accountable for other acts and damages that they might cause.
It must be made clear once and for all: our society is peaceful and we will assume our international commitment to not only live in harmony with other nations, but to help in the fight against terror.
Aloysio Nunes Ferreira is a senator from São Paulo representing the PSDB [Brazilian Social Democracy Party] and introduced the Anti-Terrorism Bill in the Senate.
About the translator: Holly Holmes is a freelance Portuguese-English translator, proofreader and copywriter at Language Artisan. As a 2011 Fulbright scholar in Belo Horizonte, Brazil, Holly conducted research on politics, censorship, and popular music in the 1970s during the military dictatorship. Holly currently resides in Tucson, Arizona, where she conducts research toward music education programming for disadvantaged student populations.