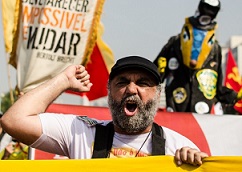 Protesting the World Cup: Brazilian favela residents, artists and activists make visible their take on the militarization of favelas and police use of "non-lethal" weapons, the death of stadium workers, the true costs of the Cup, and where the true priorities of the state should lie.
1.On the first day of the World Cup, protesters took to the streets in Sao Paolo to protest human rights violations including the death of 8 workers in the construction of the stadiums.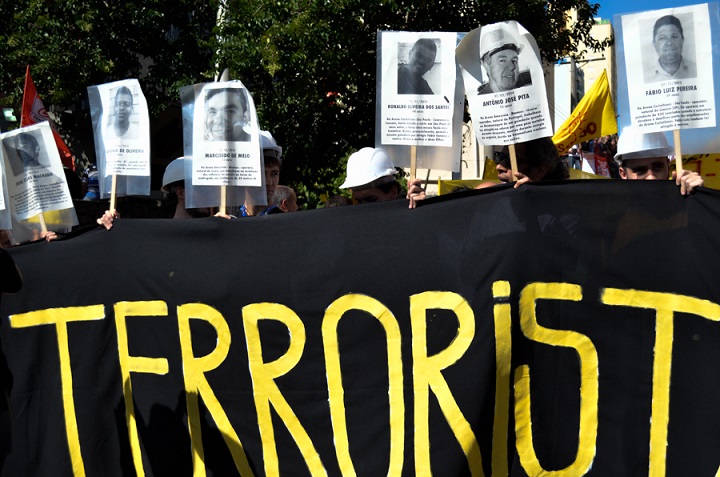 2. Protesters give a warm welcome to World Cup Tourists, encouraging them to think about the true cost of their party: 11+ billion dollars.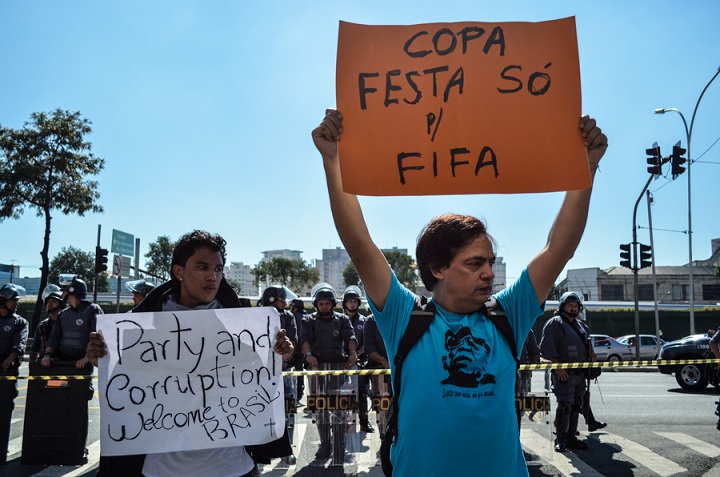 3. Police have increasingly used "non-lethal" weapons against protesters and journalists, leading members of the press to arm themselves with helmets and tear gas masks before taking to the streets. One Brazilian journalist, Sergio Silva, was left partially blind after being hit in the eye by a rubber bullet during a protest in Sao Paolo in 2014.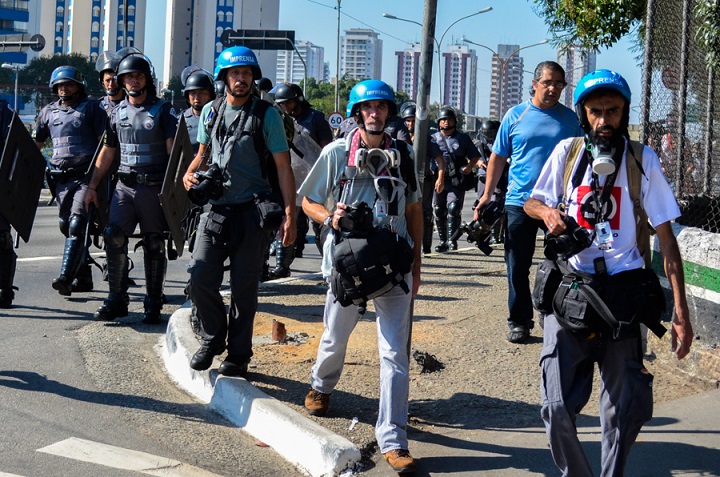 4. Brazilians organized an Anti-Fifa concert in Rio de Janeiro to commemorate the one year anniversary of the June 20th protests when over a million people took to the streets to protest a bus fare increase.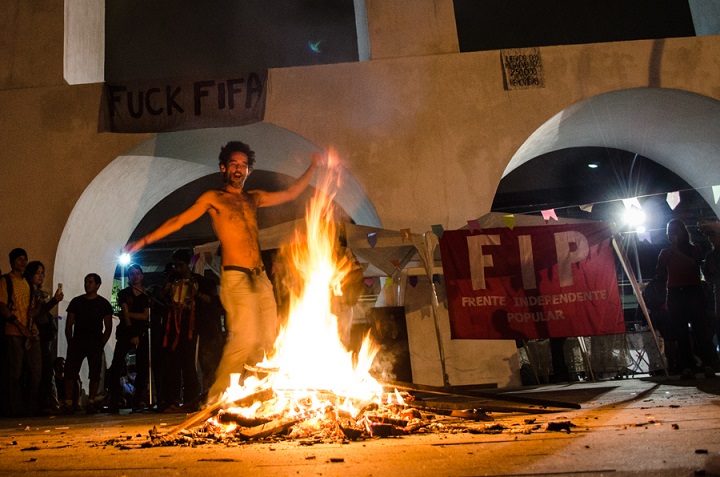 5. Favela residents paint soccer jerseys with the number -1 to commemorate 9 residents of the Favela Mare who were murdered by the Police.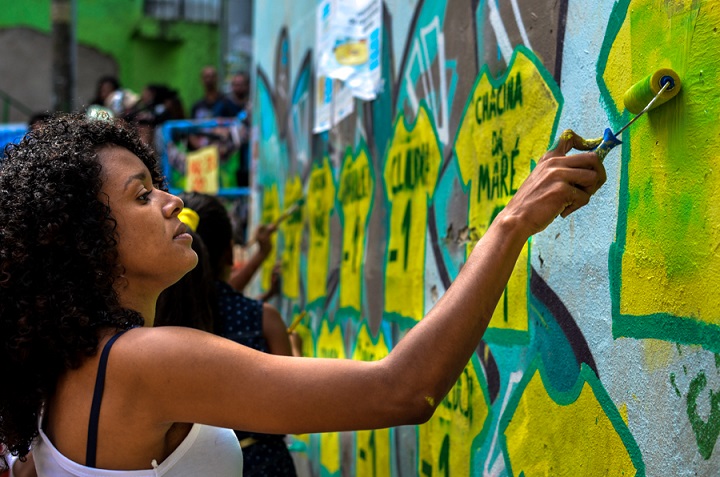 6. Brazilian Funk musicians sing against the police violence and "pacification" programs.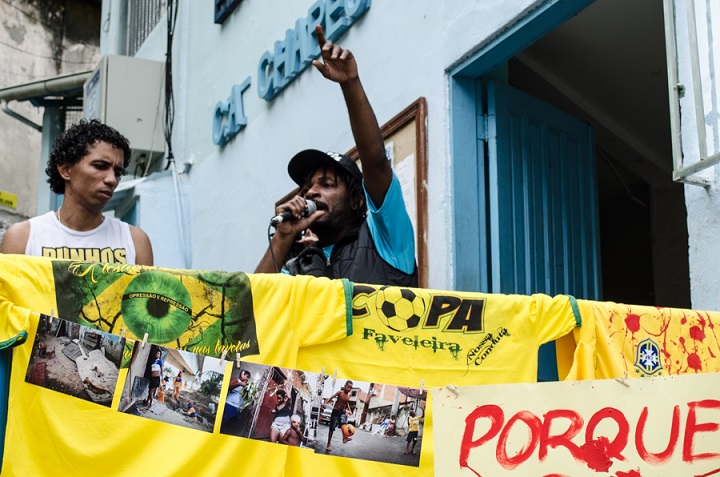 7. Thirty-four controversial UPP or "Police Pacification Units" have been installed in the Favelas in Rio to curb violence and drug trafficking in these communities.  Residents have complained that they have done little to improve their quality of life and have instead murdered many community members.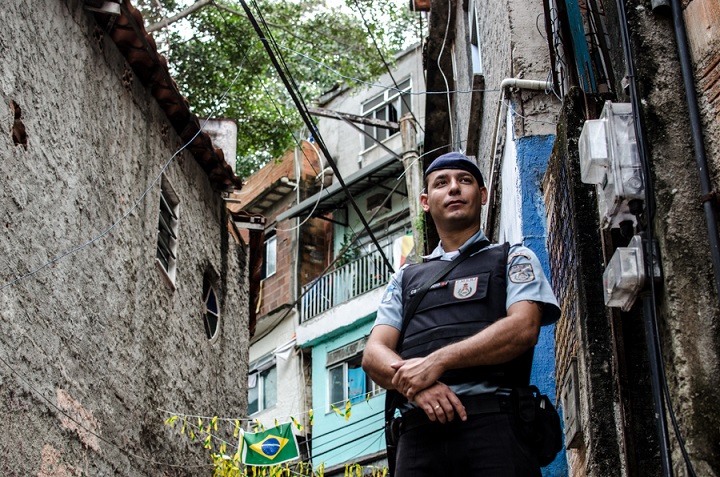 8. Favela residents and activists took to the streets of tourist filled Copacabana to declare that the party in the stadiums is not worth the tears in the Favelas.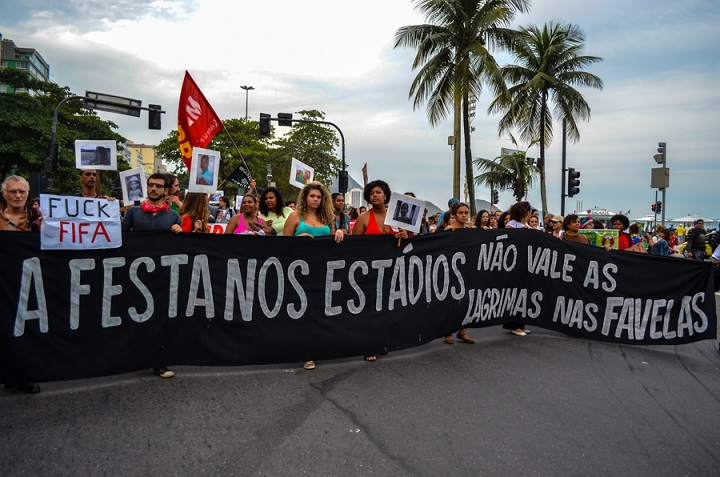 9. Celebrating LGBTQ pride and criticizing the World Cup, activists marched to the FIFA Fan Fest on June 28th, 2014 in Rio de Janeiro.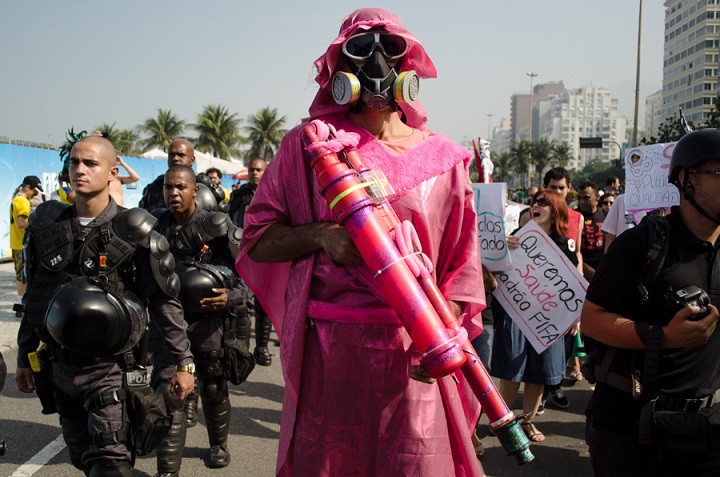 10. Making fun of the Military Police's Shock Groups, the Pink Block formed a "Shock Group of Love."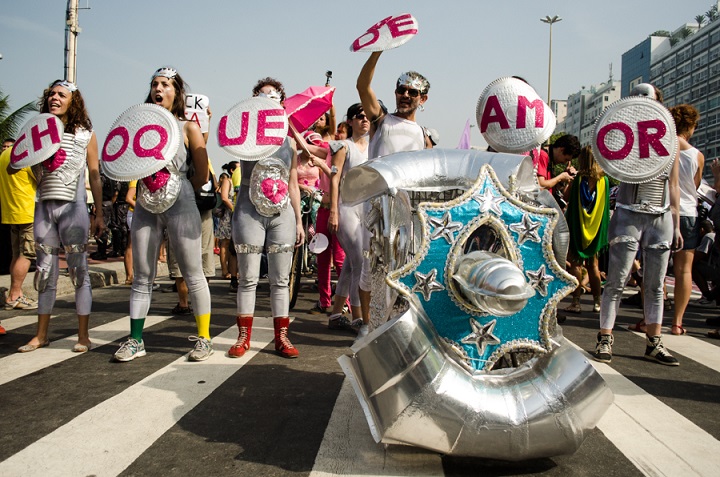 11. As Brazil's soccer team prepared to play Uruguay, activists pointed out that the country of Uruguay is already 3 goals ahead, having legalized abortion, gay marriage and marijuana.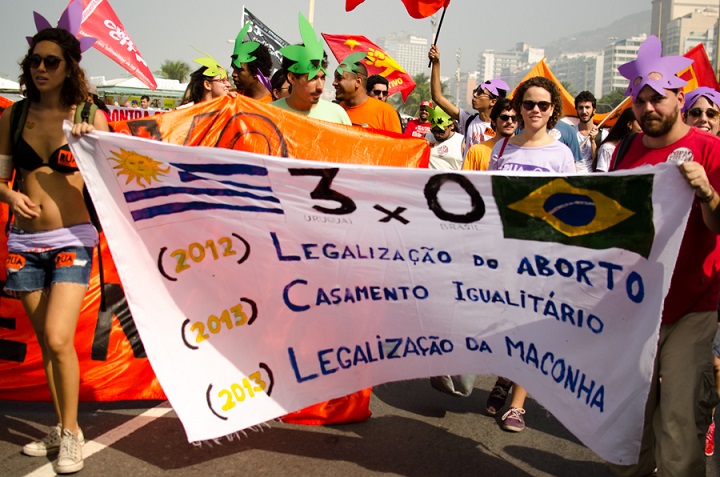 12. With songs and chants, Cariocas (colloquial term for Rio natives) asked "World Cup for whom?"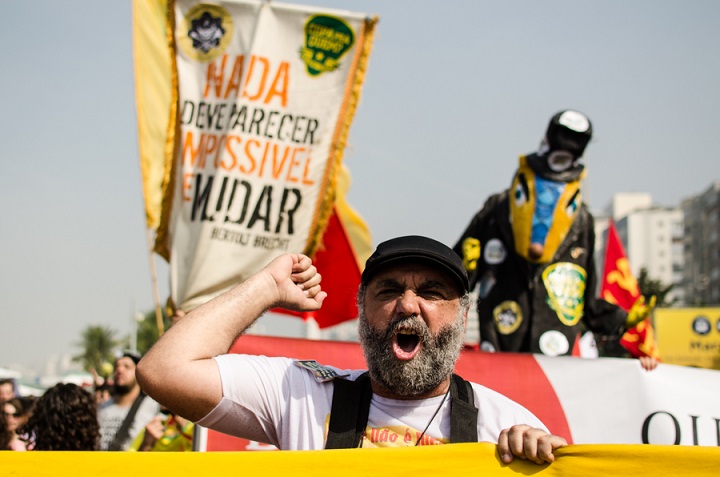 Andalusia Knoll is a freelance journalist based in Mexico City who is in Brazil during the World Cup, covering the people's resistance movement. You can follow her on twitter at @andalalucha