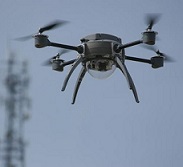 As manufactures promote the infinite capabilities of domestic drones they are specifically targeting developing markets in Latin America for the martial use of drones in law enforcement and military operations. In response, human rights groups are raising concerns over these fast-evolving technologies, citing the potential for abuse by various state agencies.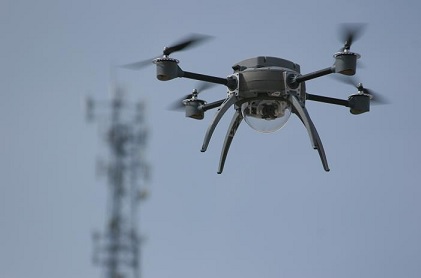 Over the last decade, drones have made headlines as tools for covert bombing campaigns in the Middle East and the Horn of Africa. Yet remote-controlled warfare is just one of many functions Unmanned Aerial Vehicles (UAVs) can provide as non-lethal models become less expensive and more accessible to countries around the world.
From aerial surveillance to three-dimensional geographic modeling of rugged terrains and even speedy pizza delivery service, manufacturers have begun to promote the infinite capabilities of domestic drones. At the same time, they are specifically targeting developing markets in Latin America for the martial use of drones in law enforcement and military operations.
In response, human rights groups have been raising concerns over these fast-evolving technologies, citing the potential for abuse by various state agencies. Recent advancements have allowed governments to adopt and, in some cases, begin building their own UAV fleets, but regulation on domestic drone use remains non-existent throughout the Americas aside from preliminary laws adopted in Brazil, Canada and the United States.
"The biggest concern presented by drones is they will become a tool for routine mass surveillance," said Jay Stanley, a senior policy analyst for the American Civil Liberties Union. "Fleets of small, inexpensive self-launching drones could easily spread over a town, network together and provide comprehensive, 24-7 dragnet surveillance or a single high-flying drone could accomplish the same thing. This technology already exists. It's called Wide Area Surveillance and it's being used overseas by the US military."
Stanley was speaking at a hearing organized by the Inter-American Commission on Human Rights (IACHR) in November 2013 where human rights advocates examined the implications of unregulated drone use in Latin America. In the first event of its kind, speakers aimed to spark a wider debate on domestic UAVs while calling for guidelines on the inevitable swarm of flying robots that will soon fill our skies.
Rise of the Drone Market
Drones are convenient, not to mention economical. Unlike helicopters and other manned aircrafts, they require less maintenance, less fuel, and less risk to human life in potentially dangerous operations – all while drone prices drop with each passing year.
"The most basic surveillance drones are small and cost about $600 from a company in Mexico," W. Alejandro Sanchez, senior research fellow at the Council on Hemispheric Affairs (COHA), said in a phone interview. "From there, the prices get higher, but not as much as most people expect, especially when compared to the cost of a helicopter. Anyone thinking drones are financially unattainable for less developed countries hasn't looked at the latest models."
The falling prices are opening new markets for multi-use drones around the world. Within the next 10 years, drone spending in the U.S. is expected to reach more than $89 billion as UAVs take on more civilian tasks such as pesticide spraying for agriculture, emergency medical response and humanitarian relief, according to a Bloomberg report.
Speaking before the IACHR hearing, Santiago Canton, an Argentine lawyer and director of RFK Partners for Human Rights, listed off Latin American nations that have launched or announced plans to launch their own domestic drone programs.
"The Argentinean army has developed its own drone technology for aerial surveillance. Brazil is the country in Latin America that has the highest number of drones, both produced nationally and purchased outside the country," Canton said. "Bolivia has only purchased drones for its air force, and it has signed an agreement with Brazil to have Brazilian drones identify coca-producing areas. Chile has sophisticated drones and they've bought Iranian [drones] for their borders and for surveillance throughout their country."
In addition to the U.S., a total of 14 countries in the Western Hemisphere will soon use or develop UAVs, according to Canton. Many are doing so using Israeli drones and production techniques, as the U.S. has strict regulations on sharing military technology with foreign governments.
In recent years, Israel Aerospace Industries has sold its large, 54-foot wingspan "Heron" drones to Mexico and Ecuador, where it has branches in addition to sales offices in Brazil, Colombia, and Chile. Other Israeli drone companies have made "strategic agreements" with Brazilian aircraft manufacturer Embraer to produce drones for "monitoring of ports, agricultural, forest and coastal areas, traffic, etc.," the Christian Science Monitor reported.
Some Latin American countries, including several Caribbean nations, have been allowed to launch U.S. drones in cooperation with U.S. military and other U.S. agencies for drug trafficking and border patrol operations, Canton said.
"In addition to joint exercises with the United States, Colombians have manufactured and purchased [drones] and used their own technologies. They use them for their borders, operations against the FARC and also for intelligence gathering," Canton said.
"Mexican Federal Police are using drones in security operations and anti-drug trafficking. Mexico City uses them for demonstrations," he continued. "Panama uses them to monitor drug trafficking. The Peruvian army uses drones for the Apurimac area where the Sendero Luminoso [Shining Path guerrillas] operate."
The list goes on. From Wide Area Surveillance along the U.S.-Mexico border to volcanic studies in Costa Rica and rainforest conservation programs in Belize, domestic drones are poised to play a growing role in future government and military operations. Still, Canton warns the large majority of drone usage remains under military control with no civilian oversight.
"We see the chilling effect that this can have on societies," Canton said. "When people want to have public demonstrations drones can have a chilling effect and can intimidate people from doing this."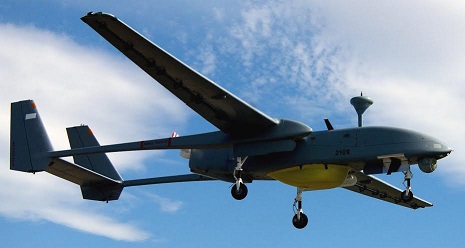 Follow the UAV Leader
For the time being, a treaty to regulate drone usage does not exist anywhere in the world. Lawmakers have only begun to talk about the issue and according to Sanchez, it is unrealistic to expect an international agreement anytime soon.
"Supporters of drone technology argue that the drones operate under the umbrella of the Geneva Conventions, which were signed in 1949," Sanchez said. "That was 64 years ago, more or less, and we have to keep up with the times."
When legislation does reach senate floors, Sanchez said he expects Latin American governments to follow U.S., Israeli and European domestic drone programs for guidelines on how to form their own UAV policies.
Yet a look inside the U.S presents a mostly grounded domestic drone market due to restrictions from the Federal Aviation Administration (FAA), which prevents the majority of personal and commercial UAVs from taking flight due to the threat of mid-air collisions with manned aircrafts, among other hazards.
Still, current regulations are likely to change as the U.S. congress, acting recently under pressure from UAV industry lobbyists, ordered the FAA to speed up drone integration and draft new rules by 2015.
"There is a lot of pent up demand for this technology among police departments and federal agencies and, as the FAA loosens its rules, we can expect many police departments to begin using drones," said Stanley of the ACLU.
At the time of publication, legislation on drone use has been introduced in 42 states over the past year and the remaining eight states have enacted legislation. Most of these laws require police to get a search warrant before deploying a drone.
"These authorizations usually impose stringent criteria and conditions on the use of drones such as a 400 foot height limit and a ban on deployment over heavily populated areas," Stanley said.
The main gray area in U.S. domestic drone regulation is along the Mexican border, where surveillance UAVs can legally operate within 100-miles of the physical borderline, Stanley said. In this region, the U.S. government employs a drone system called "Argus," which can simultaneously videotape a 100-square kilometer area with the ability to automatically detect and follow moving pedestrians and vehicles anywhere in the surveillance area.
"It's not hard to figure out who somebody is from their movements and from their location and it's not hard to imagine those movements and tracks could be logged into databases and stored for years," Stanley said.
Some police departments have already begun experimenting with Wide Area Surveillance systems like Argus, in Philadelphia, Baltimore and Dayton, Ohio, Stanley added.
Inter-State Conflicts and the Prospect of Armed Drones
As with the U.S.-Mexican boundary, drone use along border areas throughout Latin America could easily and repeatedly provoke inter-state tensions, presenting another problem with unregulated UAV use, according to Sanchez.
"What happens if they find some FARC commanders hiding in Venezuela and [the Colombian] government says they do not have the time to organize an operation, but they have an armed drone they can send to eliminate these people," Sanchez said. "How will that exacerbate inter-state tensions?"
Sanchez described a scenario in 2008, where Colombian troops carried out an operation inside Ecuador to assassinate Manuel Reyes, the commander of the FARC at the time. The Colombian government did not inform Quito of the operations and the move was seen as violation of Ecuador's sovereignty, creating tensions between Ecuador and Colombia.
The same could happen with UAVs, Sanchez said. Once drones become widely established as tools for law enforcement and military operations, the probability of such incidents will only increase. The matter would be further complicated if and when Latin American governments begin deploying armed domestic drones.
"Drone technology is regarded as useful to find these guerrilla fighters and, given the controversial success of armed drones by countries like the U.S., it is only a matter of time before Latin American militaries decide to follow suit and utilize drones for search-and-destroy missions in the name of national security," Sanchez wrote in a COHA report titled Latin America Puts Forward Mixed Picture On Use of Drones in Region.
"The US has been selling drones as this revolutionary technology that will make life easier, so it's obvious that Latin American countries will be interested after seeing the hellfire missiles in Pakistan," he added in a phone interview.
With surveillance drones, governments can only locate a target. They must still send helicopters full of armed soldiers to capture or eliminate the threat and this may require a high-risk military operation. Such deployments take time and planning, which may allow targets to get away.
Sanchez said there is an obvious advantage to armed drones, but raises concerns over the prospect of such technology in the hands of dictatorial governments.
"There's definitely a need for a technology that's both cheap and can have some really positive results, but obviously there's a possibility this technology can be used for all the wrong reasons and, unfortunately, throughout Latin America's history, the abuse of power [has] tend[ed] to happen quite often," Sanchez said.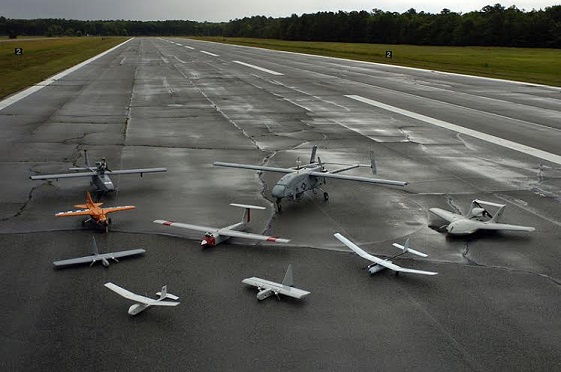 The Future is Now
Approximately 7,500 UAVs are expected to begin operating in U.S. airspace within the next five years following the introduction of new regulations, said FAA Administrator Michael Huerta at news conference in November. He added the ultimate goal of the American drone industry is to establish a global leadership that will enable the U.S. market to set standards for the industry worldwide.
Meanwhile, most Latin American countries are enjoying economic growth, which means militaries have larger budgets at their disposal to build new weapons or buy them from abroad. Security and military operations in Latin America are currently pushing global demand for drones.
"Countries like Brazil want to be known as a military power and they want to show they have a vibrant domestic military industry and they can build their own weapons and produce drone technology for sale to other countries," Sanchez said.
Still, the proliferation of drone technology throughout the Americas is advancing more rapidly than regulations. After analyzing the future and present uses of UAVs in Latin American, the IACHR hearing convened with three recommendations to the international community.
The first two called on the U.S. to comply with international human rights principles in their use and development of armed drones around the world. The third recommendation set forth the need to "clarify and articulate" the legal obligations of states in regard to drone use, both armed and unarmed, and called for the drafting of legislation on the matter.
As time passes and falling price tags encourage more governments to employ surveillance drones, the use of armed drones will only represent the next step in the integration process, Stanley said in his closing statements.
"From their uses abroad we know that armed drones can be incredibly powerful and dangerous weapons. When domestic law enforcement officers can use force from a distance it may become too easy for them to do so," Stanley said. "When it becomes easier to do surveillance, surveillance is used more. When it becomes easier to use force, force will be used more. We have seen this dynamic not only overseas, but also domestically with less lethal weapons such as tasers."
While there is currently a broad consensus against armed drone use in the Americas, Stanley said exceptions have arisen. U.S. police departments have suggested arming UAVs with rubber bullets for riot control. At the same time, U.S. border patrols have proposed outfitting drones with "non-lethal weapons designed to immobilize targets of interest."
"There is very good reason to think that once the current controversies and public spotlight on domestic drones fades away, we will see a push for drones armed with lethal weapons," Stanley said.
Drone images from Creative Commons.
Diego Cupolo is an independent journalist, photographer and author of Seven Syrians: War Accounts From Syrian Refugees, to be released in January, 2014 by 8th House Publishing. He serves as Latin America regional editor for Global South Development Magazine. See more of his work at www.diegocupolo.com.
Sources:
1. Drones Delivering Pizza? Venture Capitalists Wager On It
2. Video of Inter-America Commission on Human Rights Hearing
3. Fined Drone Pilot Tests U.S. Industry Seen Reaching $89 Billion
4. McClatchy: Increasing Drone Usage in Latin America
5. Bloomberg: U.S. Unveils Plan for Domestic Drones, Privacy
6. Christian Science Monitor: Colombia's Cross-Border strike on FARC irks neighbors
7. Christian Science Monitor: Spread of Drones Programs in Latin America Sparks Calls for Code of Conduct
8. Eurasia Review: Latin America Puts Forward Mixed Picture on Use of Drones in Region
9. FAA Proposes Widespread Civilian Drone Use in U.S. Airspace by 2015