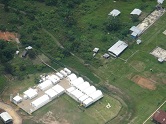 Oil and gas company Repsol is selling its stake in controversial oil operations in a remote part of the Peruvian Amazon inhabited by indigenous people in 'voluntary isolation' (IPVI), just across the border from the ITT oil fields in Ecuador.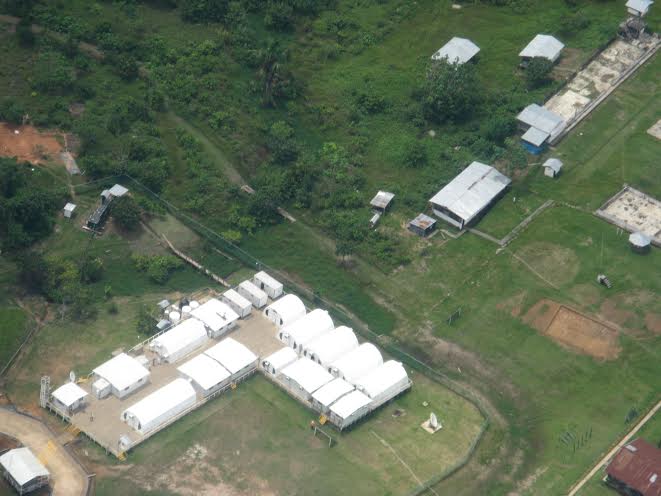 Oil and gas company Repsol is selling its stake in controversial oil operations in a remote part of the Peruvian Amazon inhabited by indigenous people in 'voluntary isolation' (IPVI), just across the border from the ITT oil fields in Ecuador.
Repsol's move follows an investigation by the Council on Ethics within Norway's Finance Ministry which, according to Norwegian sources, recommended the Ministry divest from the company because of its operations in this region.
The decision by Repsol to sell its stake was revealed in a report by Peru's state oil and gas licensing agency, Perupetro, which stated that a Repsol Peru subsidiary is selling 50% of Lot 39, as the oil concession is called, to Perenco.
Repsol spokesperson Gonzalo Velasco Perez confirms the sale, saying, 'In November Repsol started the process of ceding the 50% of the rights in Lot 39 in Peru to Perenco. The process hasn't finished yet and will take a few more months.'
Repsol has been the operator in Lot 39 for more than 10 years, and has conducted seismic tests, drilled numerous exploratory wells and, according to the company, has discovered heavy crude oil in several locations.
Indeed, according to Peru's Energy Ministry, there is 'probably' more oil in Lot 39 – which currently extends for more than 700,000 hectares across the rainforest – than in any other concession in the country.
However, Lot 39 is home to indigenous people living in what Peruvian law calls 'voluntary isolation' (IPVI), who live with very little or no contact with other people and are extremely vulnerable to encounters with oil workers because of their lack of immunities to disease.
A reserve for the IPVI was proposed by local indigenous organization ORAI in 2003, but, despite field research, various administrative advances and the creation of a cross-sector government commission, it has never been established.
Norway's Council on Ethics began investigating Repsol in 2008, and, according to Rainforest Foundation Norway (RFN) and a broadcast by Norwegian TV station TV2, it recommended the Finance Ministry sell its shares in the company because of Lot 39 – but the Ministry hasn't acted.
'The Council investigated Repsol for 18 months and after that submitted its report to the Ministry of Finance on 1 December 2010,' TV2 reporter Kadafi Zaman told The Guardian newspaper. 'In June 2013, the Council upheld its conclusions in another internal report to the Ministry.'
'This is a Norwegian government body which did its own investigations in Peru,' says RFN's Anders Krogh. 'It concluded that there are isolated and extremely vulnerable indigenous peoples in the Napo-Tigre rivers region and that Repsol is violating their most fundamental rights.'
Repsol's operations in Lot 39 have also attracted interest in mainstream Norwegian political debate, with a member of the Christian Democrat party, Hans Olav Syversen, writing to the Finance Minister about it last December.
This letter emphasised the danger posed by Repsol which could 'wipe out' the indigenous people in the region, and the fact that the United Nations and Inter-American Commission on Human Rights considers operating in such peoples' territories as 'serious human rights violations.'
'That this has taken more three years undermines one of the key mechanisms we have to ensure that Norway doesn't contribute to gross human rights violations through its investments,' Syversen wrote. 'The [past] Finance Ministry did nothing – what will the current minister do?'
Repsol's public response to the controversy is to cast doubt on the IPVI's existence or claim no evidence for them has been found, despite the fact it has acknowledged them in the past and a great deal of evidence has been collected by indigenous organizations ORPIO, AIDESEP and others.
Asked if Repsol's decision to sell its stake in Lot 39 is due to the IPVI or the investigation by the Council on Ethics, the company's Velasco Perez says, 'We can't make any further comment about this process.'
Perenco has confirmed the sale too, but states that it is acquiring not 50% but 55% – which is what Velasco Perez says is Repsol's total stake in Lot 39 and would mean Repsol is pulling out of the concession altogether.
'Subject to government approvals, Perenco is acquiring a 55% stake in Lot 39 and will become operator,' reads a company statement made through public relations firm Pelham Bell Pottinger and sent by email.
Perenco already operates an adjacent concession called Lot 67, which is split into two sub-blocks and is almost entirely surrounded by Lot 39. The company claims that 'since 1995 there has been no evidence of non-contacted tribes within Block 67', and none found by Repsol either in Lot 39.
Perenco makes this claim despite the evidence collected and the fact that government ministries and other state institutions, many civil society organizations, and even the company operating Lot 67 before Perenco have acknowledged they exist.
Norway's Council on Ethics's mission is to investigate whether investment in certain companies contravenes the ethical guidelines of the Finance Ministry's 'Government Pension Fund Global' (GPFG), which include respecting human rights and the environment.
63 companies are currently considered to have violated these guidelines and been excluded from GPFG investment – only three for 'human rights violations.' As of 31 December 2012, the GPFG's holdings in Repsol were 1.7b Norwegian kroner – just under US$300m at current exchange rates.
Photo: Rainforest Foundation Norway.